Bartender Theft Detection Agent
HOSPITALITY CHECKPOINT LLC
• Do you have bartending experience
• Server or bar/restaurant manager experience
• Comfortable playing a role
• Non-judgmental observer
• Fair and objective
• Excellent communicator with fluid writing skills
• Good memory for details
• Reliable meeting deadlines
• Follows specific direction
• Thorough and accurate with detailed paperwork
• Computer literate with Word, Excel, e-mail and attachments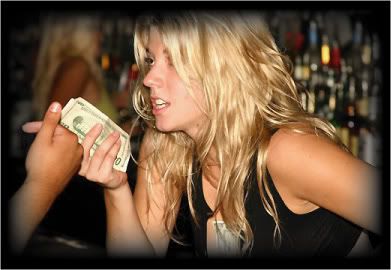 Hospitality Checkpoint is a bartender theft detection spotter service company specializing in bartender theft detection and deterrents for the hospitality industry. Hospitality Checkpoint spots for bartender theft and evaluates service staff standards. We have performed integrity reports for restaurants, bars, clubs, and resorts throughout the country. Hospitality Checkpoint is in touch with the trends and norms of the vibrant dining, bar and hospitality industry. We expect quality reports and compensate accordingly. Good writing skills are a must at Hospitality Checkpoint.
Hospitality Checkpoint Agents are very carefully selected and chosen for the unique skills necessary to evaluate at the level expected. Meticulous screening and training are the norm, and they are professionals who understand the importance of integrity and what proper customer service means to the success of a bar or restaurant. Moreover, all of our agents must possess knowledge and years of experience in restaurants, bars, nightclubs, and resorts customer service industries in order to properly evaluate for theft and service concerns.
Please take a moment to view sample reports at our Hospitality Checkpoint BARTENDER SPOTTER SERVICES website www.HospitalityCheckpoint.com and see if you have what it takes to be a Hospitality Checkpoint Bar Spotter Service Agent. These are part time contracted positions and you can apply on-line at the website hyperlink APPLY NOW . Our Bartender Theft Blog can be viewed at: BARTHEFT.com Please follow the on-line process described — No inquiry telephone calls please.